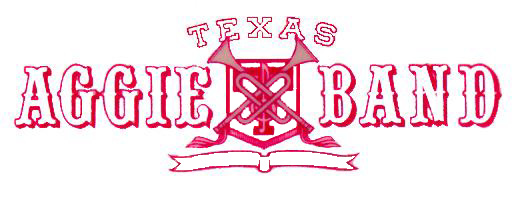 Not the easiest, but the best
---
What is the Aggie Band? A good question. It is one of the easiest bands in the nation to join. If you are a student at Texas A&M, have at least one year of High School Marching Band experience, and a desire to be in the Aggie Band...you're in! No tryout. No test. Easy in. Easy out. And there comes the catch. Easy out. The trick is that, to be in the Aggie Band, you must be in the Corps of Cadets. And that is no easy life. Up at 6 AM every day and then off to a two mile run or uniform inspection.
Staying in the Aggie Band more than a week is a trial. You are initiated into your new freshman existence, which bites. No privledges. You always have to be with your buddies. You cannot want, like, think, or feel, and must make a statement that you cannot do these things if an upperclassmen suggests that you are. The only acceptable answers are "Yes Sir!", "No Sir!", "No Excuse Sir!", and "Sir, Not being informed to the highest degree of accuracy, I hesitate to articulate, for fear that I might deviate from the true course of rectitude. In short, Sir, I am a very dumb fish, and do not know Sir!" The final answer is perfected such that it can be said inside of 4 seconds or so. And it comes out sounding like the word "mississippi" in an audible 10 mississippi rush. Barely inteligible.
But it is a group of disciplined bandsmen. The marching feet are militant as they take the halftime field, capturing attention and sweeping with command as the footfalls plant in unison. The crowd responds. The roar is everywhere. It is exciting to watch the Aggie Band perform. In fact, when I was in the band, Marc Brooks' parents would always rent a room in the Memorial student center. After yell practise (if we won, which we did with the exception of two home games in my four years...and one of those was a tie), we would gather in the room, eat some munchies, and watch Mr. Brooks' video of the halftime drill. The band staff would show the video Sunday night anyway, but this way, we got to see it within hours of the actual event. And it was always so surreal. Like you were not watching yourself at all. Even as a part of it, it felt TOTALLY different being on the field, and watching yourself on the field. The mindset is so focused during the drill, and watching it is like watching someone else marching in your steed. Indeed, you feel the atmosphere around you, and it is summed up with the line from Echoes of Aggieland which goes:
After the "cease play" and "break" and the Colonel says "Good Job Men!"

You know that whether we win, lose, or tie the game, the half we always win.
Also, it is easy to look at the hardships that one endures in the freshman, and even the sophomore year, and say, "Why would you voluntarily subject yourself to this kind of abuse?" And, admitedly, life is less than fair in those years. But as a junior and senior, life is way more than fair. Also, you develop a lot by undergoing the adversity of the early years. It is tough, but that teaches you how to deal with life at its toughest. You learn to suck it up and drive on. To overcome difficult circumstances, and meet adversity head on. And you make friends the likes of which few ever know. All in all, it was four of the most rewarding years of my life. Sure, I face new challenges, and life presents surprises every year, but none quite as unique as being in the Aggie Band. At least not yet.
---

by Richard Hay
email: rhay@tamos.net
Back to the Organization Page